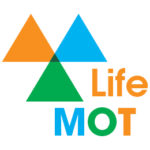 I'm still working with clients during this time for online coaching/NLP and I'm making a return to my office, meaning I can see clients for Hypnotherapy again.
I'm really pleased to announce that I am the first therapist in Cornwall able to deliver Functional Imagery Training (FIT) for;
Weight management

Alcohol moderation

Stress management
Another way to feel great and do something for you at this time. My Downloads.
Available for:
Sleep Easily

Anxiety Management

Weight Management

Confidence
Please have a look and recommend them to friends who may be struggling at this time.
Online
Online sessions are a great way to support you to manage anxiety, lose weight or gain in confidence (Lots of other uses too). I've been working online for the last ten years via Skype, FaceTime or Zoom. Most of my longer term coaching clients use this method to contact me whilst travelling the world so it's a proven way to support people wherever you are.
Now is a great time to have look at your business plan, or personal goals. Our lives have changed since March 2020; we've all been giving an opportunity to make some changes to the way we live and work. For some, it's a wake up call to how life could be better in the future but for others is a major cause of anxiety. Either way, I'd like to support you to manage your journey.
Thank you. Amanda Hudson LifeMOT
What do my clients say?
"In just four sessions with Amanda she not only helped me to improve  my work focus and my marriage, but also how to consolidate my sense of identity during a career change. She is an ace at pinpointing what the problem is, in both practical and emotional terms, and helps you to work your way through how to approach getting the issue sorted or the challenge won.  I always feel so much lighter and more confident after talking things through with her. It's even more comfortable than being able to talk to a best friend, parent or sibling, because there is no judgement and you are free to say what you really and truly think and feel. Obviously this is a rare privilege, and I feel very lucky to have had it. Working with her on zoom has been easy and Amanda brings her own calm and positivity to the hour you spend with her. I have already recommended her Life MOT skills to friends and family and thoroughly recommend her to anyone who needs persuading of how beneficial time spent with her is." FM
"Hello Amanda ,
I thought you might like to hear that my husband did fly to Thailand .

Despite the months of worry he seemed very calm when we arrived at Heathrow and carried on that way right through to departure gate and on to flight. Return flight not a problem either and no worrying in between about getting home.
Had the most fabulous family holiday , spent 5 days on 2 different Islands,lapping up sea, sand and snorkelling then flew on a propeller plane back to Bangkok in a lightning storm with turbulence ….. Seemed no problem for my husband, but us other 3 adults holding on to the edges of our seats !!! Who would have thought it !
Thank you for all the support you gave him on the lead up to the flight , it was a much needed relaxing / amazing family holiday."
"Dear Amanda, Just a note to say that it has now been well over a year since I  saw you and I have been completely smoke free since I left your place. I just thought I'd let you know and for how grateful I am. My life is so much more pleasant as a result.Thanks for changing my life". Richard. From Helston
"Hi Amanda and happy new year! > > I have just received a text from my husband to say that he has just landed in Copenhagen! Not only have you managed to get him on an aeroplane you have given him the confidence to retain and get an amazing job that is worthy of his skills and talents. How different our lives will be now thanks to all your help and guidence. I can't thank you enough Amanda, I genuinely can't. > > I also wanted to say a massive thank you for helping me with my confidence issues. I superseded all my expectations of what I could achieve by actually climbing Kilimanjaro 14 months after my first meeting with you. The tools you gave me will stay with me for the rest of my life, thank you so, so much. > > You're a star!" G from West Cornwall
"You've made the biggest impact on my life, it's monumental. I never expected it to be so easy, I was sceptical but you altered the way I think. I didn't realise it at the time but now I've worked it out and my thoughts have progressed and the gaps between the fags became greater and greater, the cravings just disappeared and its all of my own free will. You've done me a huge favour so I wanted to let you know. I have no inclination to go back smoking". Andrew M"
Amanda say's 'I also love working in the community, I get to work with some fantastic people and see some amazing results in a short space of time. Equally, the one to one support for managers has been invaluable to businesses, ensuring smooth operations management and proactive communication. This is my work balance, there's never a dull day at the office!'