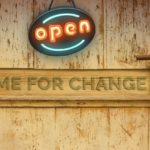 For some people change is really easy and for others it can be an uphill struggle. Some love it while for others it causes stress with can vary from slight discomfort to a panic attack. So what makes the difference?
Please have a listen here to find out how we make change easier –
A way to make this change even easier is to add in visualisation to your thinking. This is what make the difference in the Functional Imagery Training (FIT) model of working. In research about using FIT and weight management, participants who used FIT lost 5 times more weight than those who just had therapeutic input. This same model can work for you on other changes you would like to make.
Give Amanda a call for more details. FIT can also be delivered easily online or in the workplace.