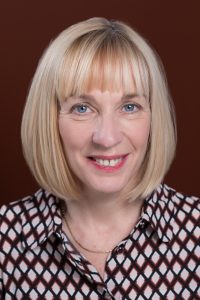 "AMANDA IS DIFFERENT! With real skill and the utmost professionalism she practices a range of techniques which are geared to helping you achieve positive, quantifiable, results … quickly.
Amanda's approach is client-centred; whether she is working with individuals or facilitating groups. She has been described as a Health Coach, "Worldly advisor", Development facilitator and "not just a Hypnotherapist". Her approach has been developed over the years to incorporate a range of techniques within the sessions. She uses practical tools and techniques to empower clients to learn how to support themselves;  alongside Hypnotherapy to guide clients into finding the best way to help themselves in a gentle safe way.
Within her Mental Health role she has worked on a range of projects over the last 16 years including working with adults with severe and enduring mental health issues and latterly working in partnership with community organisations to support clients to overcome barriers into work or training and liaising with Primary Care. This has mostly focused on depression, social anxiety and low self-esteem.
Amanda is a Licensed Master Neuro-Linguistic Programming Practitioner and Clinical Hypnotherapist trained by Paul McKenna, Dr Richard Bandler, Zeteticmind and The South West School of Clinical Hypnotherapy.
Amanda also trained with The Pacific Institute to become a Steps to Excellence for Personal Success Facilitator (STEPS). She is a  Champion for The Complementary and Natural Healthcare Council (CNHC) and is listed in the NHS Directory for Complementary and Alternative Therapies.
Amanda offers Clinical Supervision for  Hypnotherapists.
Amanda has additional qualifications in Functional Imagery Training (FIT) Nutrition and Psychology of Nutrition, Mental Health Awareness, Fitness instructor, The Neuro Com model, Auricular Acupuncture NADA Protocol, Thought Pattern Management (TPM), Integral Eye Movement Therapy (IEMT) . Amanda also attends regular relevant conferences in the UK to keep her up to date with new and emerging ideas and research.
Specialities include: Coaching Managers and leaders, Reliance Building, Weight Management, Stop smoking, Lifestyle change,  Anxiety management and Confidence.
She runs weight loss courses in conjunction with personal trainers and was a Director and Trainer for LifeMOT Community Interest Company for 7 years before taking the name into her own business brand. See also hosts LifeTalks, a monthly knowledge and networking group. Details on all events can be found on Facebook  Meet Up or EventBrite
Connect with me on Linkedin

Professional Memberships:
The Association of Neuro-Linguistic Programming
The Complementary Natural Healthcare Council CHNC
The NHS Directory of Complementary and Alternative Therapies
Piran Business Group
Immediately I met her I felt I was in a safe pair of hands. She has real empathy but is businesslike and determined that I get as much as possible from my one hour sessions with her.
I made progress very rapidly. She helped me identify priorities in key areas of my life (health, business, friends & family etc) and develop a structured approach to meeting the objectives I could then set myself. She also helped me to identify my strengths and how I could employ these to best effect
I unhesitatingly recommend Amanda, whether you are lost or not. Evaluating your life and refocusing on your future can be enjoyable and I truly believe you will be richer for the experience of meeting her".