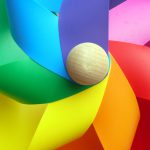 I've been invited to step in last minute to give a Lifetalk on Tuesday 9th August.
I'll be sharing with you some of the many techniques I use day to day when I'm coaching people. It'll be a whirlwind interactive session, you'll get the chance to experience many different aspects of personal Development, so if you've ever wondered how coaching can benefit you or your business then this session will seek to answer those questions.
This session is not about putting people on the spot or sharing experiences but it will be a chance for you to work with other people or on your own and discover what your mind could do with some of the tools you'll receive in this session.
LifeTalks is open to everyone so please share the event. it's on Facebook and Meet up
I look forward to seeing you all there.